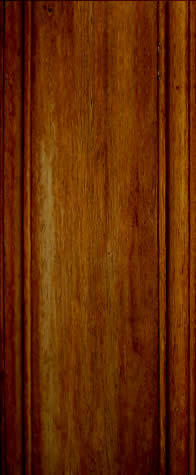 She is the sweetest girl I have ever known. We have been going together since 1988 and yet she treats me the same as if we just met. We finally got married on Jan. 17, 2017 after 29 years...we just didn't want to rush into anything. Actually, we always have had such a wonderful relationship, we just didn't want to change anything. My motto is, "If it ain't broke, don't fix it." Well, we did it and being married for real is really fantastic!

     It started August, 1988, my Mom had just passed away and I was engaged to someone else. The nuptials were right around the corner when out of the blue I got asked on a date by a cute blonde. She timidly phoned and said, " I don't know what your personal situation is, but I thought we might go out for a drink or cup of coffee."

      What followed then was the longest pause in my phone call history. Since I knew I was engaged, I just didn't say anything. After what seemed an eternity, she came back

and said, "Well, okay, just give me a call if you feel like it."

     I eventually called, we made a date, and the wedding was soon called off. She soon quit her job as an office manager and helped me in my businesses. We also traveled extensively throughout the world.  Paris, London, Sydney, and other international ports of call. It was great.

     Then she discovered horses. Her first was Gorgeous George (shown above.) That was in the early 90's. George has gone to that great pasture in the sky, but has been replaced by several other of the large critters.   

OUR BRICK FROM IN FRONT OF THE LEGENDARY SURF BALLROOM IN CLEAR LAKE, IOWA 

After Don Laughlin's Christmas Party, 

Dec. 15, 2002 in our store.

Renee with legendary singer Herb Jeffreys

(Flamingo) at his 90th birthday party. 


Renee has a terrific family. Here they are all together for a rare time in Arizona. 

On the roof of Printemps Dept. Store in Paris-Spring, 2003