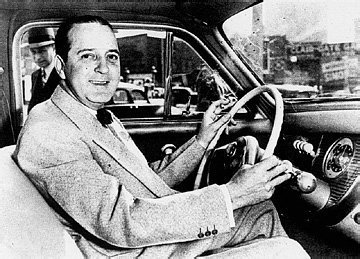 A bunch of things meaning very little, but I am going to add them here because a few more bits of flotsam and jetsam on the internet sea that is already filled with so much crap, makes no difference. 

MY TOP 11

FAVORITE

ROCK OLDIES

OF ALL TIME!

   Penguins

2. Whispering Bells

   Del Vikings

3. Teardrops

   Lee Andrews

4. Pretty Little Angel Eyes

   Curtis Lee

5. My True Story

   Jive Five

6. Hushabye

   The Mystics

7. You're My One And

   Only Love

   Rick Nelson

8. Traces

   Classics IV

9. Ain't Got No Home

   Clarence "Frogman"        Henry

10. So Tough

    The Cuflinx

11. Rave On

     Buddy Holly

MY TOP 11

FAVORITE

MOVIES

OF ALL TIME!

1. Casablanca

MY TOP 11

FAVORITE

FAMOUS PEOPLE

OF ALL TIME!

1. P. T. Barnum

2. Preston Tucker

3. Herb Kelleher

4. Johnny Cash

5. John Wayne

6. Billy Graham

7. Betty Ford

8. Barry Goldwater

9. Bob Dylan

10. Abraham Lincoln

11. Larry King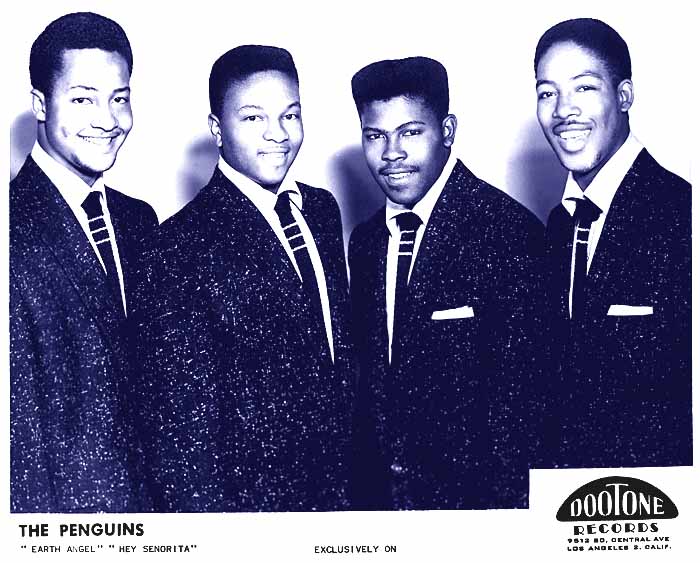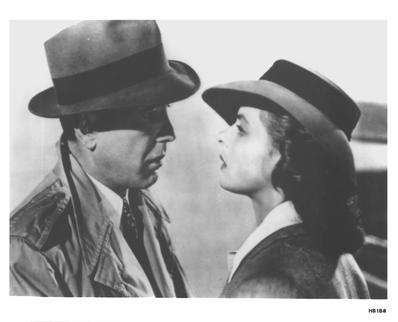 2. The Last Picture Show

3. Glengarry Glen Ross

4. Tin Men

5. Lost in America

6. Groundhog Day

7. Dirty Rotten Scoundrels

8. Planes, Trains, &               Automobiles

9. Papillon

10. Death of a Salesman

11. A Christmas Carol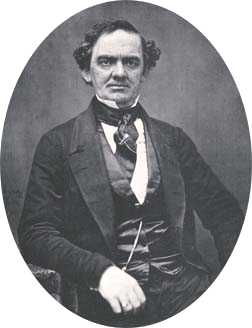 P. T. BARNUM

    The greatest promoter of all time. Incidentally, he never said, "There's a sucker born every minute."        It was coined by a competitor who attributed it to him. I have an autographed photo of him in my office.

MY TOP ELEVENS - ONE BETTER THAN TOP TENS!

SOME OLD RECORDS THAT SHOULD HAVE BECOME BIG HITS BUT DIDN'T

1. Lonesome Road Rock - The Nightbeats

2. Scandal - King Rock & The Knights

3. I Can't Quit - The Palisades

4. Sweet Talk - Larry and Lorrie Collins

5. Got You On My Mind - Roosevelt Nettles

6. Trapped Love - Keith Courvale 

7. Memories of El Monte - The Penguins

8. Sometimes - The Occasionals with Gayle Ann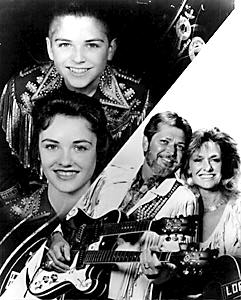 Larry and Lorrie Collins

"The Collins Kids"

I took her to a high school dance in 1958.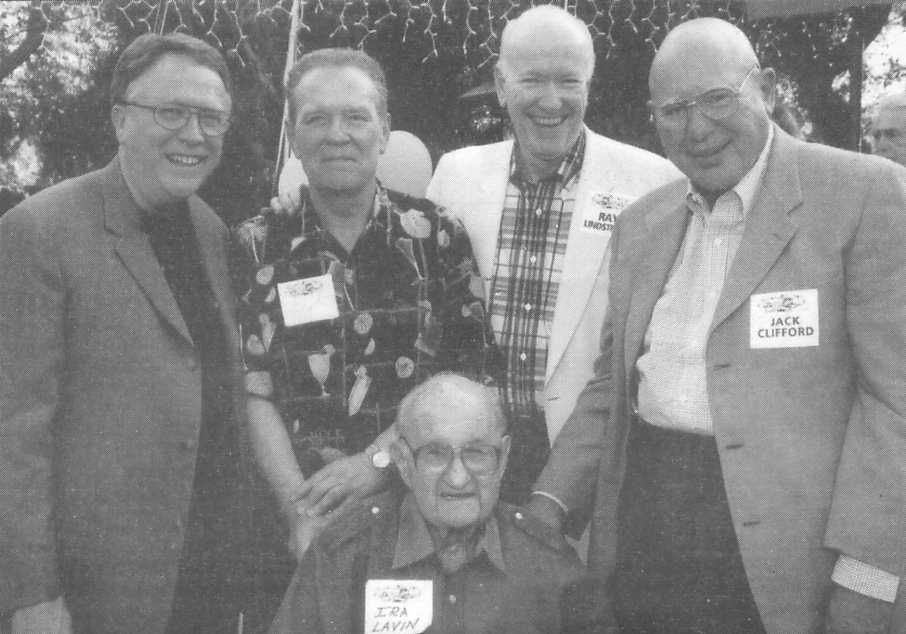 THE SURVIVORS...That's the name of the group of over 100 Phoenix advertising and media execs who get together once a year to talk about "the good old days." Mostly folks like myself who were active in the 50's, 60's, 70's, and later. It's really a lot of fun. Pictured left from the 2002 group...L-R standing: Ed Bradford, Lloyd Melton, Me, Jack Clifford. Seated: Ira Lavin.  Ed and I worked together selling time at KTAR-TV. He became a minister and is now in the executive office of the Assembly of God. Lloyd and I sold time at KRUX Radio and drank a lot of beer. He now owns restaurants. Jack was my boss at KTAR-TV and became a national media mogul in the cable industry. He's now retired. Ira, former General Manager of the Phoenix station that Dick Van Dyke owned, KXIV, I am sad to report passed away last year.


THE PHOENIX ADVERTISING SURVIVORS!

The group with the #1 hit on my all time rock and roll favorites list!