Of course, growing up I had all of the standard businesses: lawn mowing service, snow shoveling service, backyard carnivals, and various sales schemes that included greeting cards, newspapers, salve, etc. As an only child I had to learn how to amuse myself and I was always very creative. I can never remember a moment of my life that I was bored or didn't know what to do.

ZOOM 

RECORDS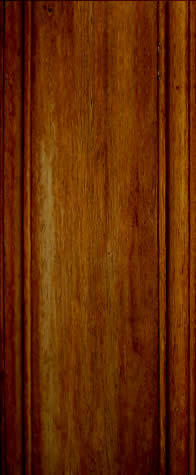 "Mad" Mike Metrovich, WZUM, Pittsburgh

Our first release was "I Think of You by Jack Wallace. Note the blue label.  

All the rest were on the red Zoom label. Better eye-appeal we thought.  

         The first business that I started, along with my friend Burt Schneider, turned out to be Southern Arizona's first rock and roll record label. It was 1959. We were seniors at Catalina High School and we wanted to be record producers.  So, we went out and found some bands, learned how to record and get records pressed, then went out and promoted them to record shops and radio stations. 

     People would say, "You were only 17, how'd you know what to do?" The answer is simple. We asked alot of questions and just learned by doing. That was a great learning experience and taught me how to do things I had never done before.  All the many businesses that followed in the next 40 years started the same way.  Ask a lot of questions and learn by doing.   Zoom Records was the first.  

     We had 5 releases in 5 months, most notable was "Lonesome Road Rock" by Pete Ronstadt and the Nightbeats. Yes, Linda's older brother.  We never broke into Billboard Magazine's "Hot 100," but there were places in the country, and around the world that our records were played and sold. A record called "Send-di" by King Rock and the Knights was a theme song for a popular disc jockey in Pittsburgh, Mad Mike Metrovich.  It became a hit there.      

The Nightbeats, who else?

The King of Advertising's birthday in the office with (L-R) Kim Davis, Ray, Nancy Marcum, Eva Nyman. A good time was always a staple of any business that I've owned.

     Mac Jett and I had known each other since 1965. He was Ad Manager at First National Bank, and I hawked advertising time on KTAR-TV, NBC, Channel 12 in Phoenix. We both decided it was time to go out on our own and start an advertising agency. We opened our doors right after Jan. 1, 1973. 

     For the first few years we handled quite a few retail accounts and were members of the famous, "Buy or die" school of advertising. Strong with the hard sell. Not so good on the "image" stuff, but our clients didn't want that. We put Tex Earnhardt, Earnhardt Ford, on TV for the first time. He's now the largest car dealer in the world. He visited me once in Laughlin and said, "I owe my success to you...you first put me on TV." Thanks, Tex.

National Consumer Events, Inc. 

     To this day I still find compilation albums featuring our old releases all over the world. It is thrilling to know that something you did more than 40 years ago when you were 17 still has an audience. But, more importantly, that first venture showed me how to start businesses with no fear. In the future, success or failure was beside the point. The most important thing was that you just DID IT. How many people have great plans or ideas? Plenty. How many act on those plans and ideas? Darn few. 

     If there are 10 birds on the telephone line, and 5 decide to fly away, how many are left? 10. Just deciding to do it doesn't count.          

The Tucson Arizona Sunday Star

did a story on our company in May, 1959.

CLICK ON NEWS ARTICLE TO MAKE IT READING SIZE

IN FRONT OF OUR NEW OFFICE 

IN JANUARY, 1973

      We also put Tony "Come on over" Cavallo on TV for the first time when he opened his very first Peter Piper Pizza. Other prominent clients included the Valley American Motors Dealers Association, Washburn Musicland (did some Baldwin TV spots with Liberace), Monti's La Casa Vieja, Aamco Transmissions, and many others including political campaigns. We helped make John Conlan a Congressman with our work. We also helped him lose (I'd rather just take the credit, thank you) when he decided to run for the Senate from Arizona.

     Things changed in 1975 when we pioneered the first "Sunday only hotel ballroom nothing over $39 including frame Starving Artist Art Sale." Nobody had ever done this before...sold oil paintings at a discount at a hotel sale. We traveled the country selling cheap oil paintings. We even took it to Australia, New Zealand, Canada, Mexico, and other spots around the world. For about 5 years it was incredible. Then everybody started doing it and people had their walls covered with our paintings. 

     In addition to marketing these oil painting sales, we continued to operate the ad agency with a steady group of clients. But, I never really liked the ad agency business. One of the reasons I quit my job and went out on my own was that I couldn't stand to have a boss...you know, only child and all. Well, in the agency business I didn't have one boss...I had twenty of 'em!  Every client was a boss. Not only that, but if you did good work for the advertiser, he made all the money. If you did bad work, you got fired. Not a winning situation. 

     So, I was always working toward finding a new idea, a new business outside the ad agency. And, I thought I'd found it with the next venture... 

Of course, our best advertising for Tex was on TV, but I can't show that here, so here is a rare magazine ad.

I was always conducting some promotion or other for Tex. Here I am on the left standing next to Larry Mahan and Tex as we give a "This ain't no bull" away to charity.

Even Dolly Parton stopped in for a visit. This was before she was really big...I mean, well, never mind. It was only fair because Mac had to entertain Liberace for the Washburn Musicland promotion. Tough work, but somebody had to do it!

The oil painting business was going well, but we were always looking for new concepts. In the fall of 1978 we found one. We knew folks liked going to 

merchandise events and sales. So, we looked for another product that would sell well. But, wait. Why have only one product? And, one source. Why not invite people to attend an event, a sale, and sell spaces to local retailers. Especially retailers who did not have stores in expensive malls. And, why not hold the sale right before Christmas. 

We would do it just like the art sales with lots of advertising before the event to bring them in. And, we would hold it in large civic center type venues with retailers purchasing booth space. Mac and I thought it would work. 

To test the idea we rented Phoenix Civic Plaza for the Friday, Saturday, and Sunday following Thanksgiving. One of the biggest sale periods of the year. I hired an old buddy, Steve Tully to handle the sales, and we were off and running. 

Success! Thousands of folks attended the sale and the merchants who bought space were happy with the results. We even made a small profit. Immediately we made plans for 1979 and added two shows to the Phoenix event. Two BIG shows: Chicago and Anaheim. 

     We set up offices in both locations and sold out both shows. Anaheim was fabulous; great attendance and happy clients. Chicago was a disaster. In addition to union problems and giant snowstorm the day we opened, the attendance was poor and unhappy retailers almost caused a riot. As a matter of fact it DID cause a riot, but that is a great sidebar story for another time. 

     But, because of the success of Anaheim, (positive thinkers we are-we considered Chicago to be a freak occurrence), we decided to go all out in 1980 and expand to gigantic proportions. We added Minneapolis, Kansas City, St. Louis, Louisville, Houston, Memphis, Tampa, Oklahoma City, and Atlanta to the shows in Phoenix and Anaheim.  

     My friend Monte Kobey came on board as National Sales Manager and we opened up offices and hired salesman and managers in each of the markets. It was a monumental task. But, we felt we were up to it and sales of space was good in most markets. But, when the shows opened, it was a different story. Blame it on the economy, Jimmy Carter, a bad concept, who knows, but it was a giant flop. Attendance was awful and the exhibitors were irate. We had to fold the business and put National Media Marketing out of its misery by declaring bankruptcy. 

     I wanted out of the ad business.  So I sold the agency to my partner, Mac, and went out on my own again.  I started several companies, among them: National Book Liquidators, Fashion Shoe Liquidators, and Southwest Merchandise Brokers.  They all had the same modus operandi. Travel across the country with trucks filled with merchandise for "Three day only sales of quality merchandise at giveaway prices coming to your local hotel or civic center."  The most successful of these was the shoe operation. We would arrive with 10,000 pairs of women's shoes at savings of over 50%.  Famous brands like Nine West, Red Cross, Cobbies, Socialites, and other. The gals loved those sales and we did big business.  For two years, then it was over.  Meanwhile, my old media buyer Nancy Marcum and I got together and formed a new company.  It was a home run.

     Nancy Marcum started as my secretary in 1976 when Mac and I were just starting big time in the oil painting phase of our ad agency biz.  Her starting salary was $675 a month. Ten years later she was a multi-millionaire.  But, I digress.  We started out doing some advertising for remnants of the old traveling art sale business.  When that dried up, we opened a few art galleries in Phoenix and Tucson and sold some cheap art.  

     Nancy was great at finding new business.  She found a guy named Paul Simon who gave seminars on how to "Get Rich With Real Estate."  The folks attending the seminar would rush to buy his "Complete Home Study Course" for just $395; he was a great salesman.  He just didn't know how to get people to the seminar.  That's why he was interested in hiring us to do his promotion. I said we wouldn't work for him, but we would become his partner in the seminars.  And, he agreed. 

     Now we were in a new business. But, instead of getting folks to a hotel ballroom to buy a product, we were now inviting them to a free seminar.  We promoted and he spoke.  Never satisfied with the status quo, we added speakers and had several units traveling the country.  We had as many as 5 speakers in different places each weekend.  What a hassle, dealing with 5 egos and scheduling the events.  Every city was like throwing the dice.  You could make or lose money. Then I decided to take a chance with a new way to sell our home study course.

     It was founded on the idea that TV was changing, and as an advertiser, I recognized it right away.  In the old days with my traveling sales, you would go into a market, and buy commercial time on one or two of the stations.  Each market had only 3 or 4 TV stations.  You bought two and you owned the market.  Everybody in town knew you were there selling your wares.  Now it was 1984 and things were changing.  Instead of just 3 or 4 channels, now there was this pesky thing called cable TV where folks could have a choice of dozens of channels.  This meant two things.  First, the bad news: More selection meant fewer viewers for the traditional TV outlets.  Next, the good news: More places to advertise my products.   

    I thought if people will leave the comfort of their home to visit my seminars, what would happen if I bought a block of time on cable TV and actually ran the seminar there complete with the pitch for the merchandise at the end?  What if I did newspaper advertising to invite folks to watch the program, just like we did for the "live" shows?  I soon found out what would happen. 

Media Arts International, Ltd.

I recorded a complete Paul Simon two hour seminar. Two hours!  I edited out the rough spots and added two 3 minute commercials for the home study course.  The first ran after an hour and a half, and the second at the very end of the show. 

     To test it, we picked a small TV market with high cable penetration, Lowell, Mass., and bought several hours of time for the show to run over a weekend. We advertised in the local paper.  For the amount of money we spent on the promotion, we more than tripled our money.  It was an enormous success.  And, nobody knew it but us, my partner Nancy and I.

     Now for the big time.  If it worked in a tiny Massachusetts market, imagine what it would do nationally.  We bought time on national cable networks, SPN (no longer in business), TNN, and USA.  We advertised the program in a new national newspaper called USA Today.  At the end of the first weekend we sold over $1,000,000 worth of home study courses. 

     We bought as much time as we could and eventually sold more than $30 million worth of the Paul Simon course.  We quickly added other speakers and products.  Zig Ziglar, Tom Hopkins, Charles Givens, Rita Davenport, Shad Helmstetter, Bobby Singer, and many others. We were recognized as the pioneers in the infomercial business and many stories ran about us in Forbes, Advertising Age, Money Magazine, and elsewhere.

     After two years of an incredible run, I had an offer to sell the company and I did.  You know me, I love to start 'em, not run 'em.  Within a few months it was on the NYSE and bigger than ever.  Nancy stayed with the company and today owns her own media buying company, well known and respected as the best of its kind for infomercial programming.  And, I moved on.

Nancy Marcum and Paul Simon at the peak of our TV success in 1985.

MONEY MANIA, THE REVOLUTIONARY TV SHOW THAT WAS GREAT....Except for the fact we lost $2 million on it! 

     One thing I did before I sold the company was create, produce, and air a TV audience participation game show.  It was called Money Mania.  It was the first of its kind and I never have seen one like it since.

     It was just like Bingo except the word across the top of the card was M-O-N-E-Y.  The first person in every game to fill every space in the card won from $100-$10,000.  

     It was run live on The Nashville Cable Network every night from 12M-6AM.  Folks got their cards by sending in a stamped self-addressed envelope.  The cards were generated by a computer that then remembered the card and it's serial number.

     As the hosts drew the bingo balls, they were entered in the computer and when the computer knew it had a winning card, it stopped the game to a flourish of bells, whistles, and visual effects.  The winner was given ten minutes to call.  All they had to do is tell us the serial number on their card and that confirmed the winner.  We would interview them on the air and go on to the next game.  If nobody called, we would add the money to the next hour's prize.  

     Of course the computers of 20 years ago were pretty slow, but it still worked and was revolutionary how we could have a televised contest for the audience and determine the winner immediately.  It was a very popular game.    

     Our goal was to make money selling products between the numbers called, ala Home Shopping.  Unfortunately, we gave away more money and spent more on production, about $2 million more, than we took in on merchandise.  

     It lasted a total of 11 weeks.  Somebody ought to bring it back again now in the era of "reality TV."  With faster computers it would be a slam dunk ratings getter. Mention it to the networks.   

     Here I am with our talented hosts on the fancy Money Mania set in Nashville.  They divided the time from 12M-6am seven days a week during the run of the show.  It was a terrific show and everybody involved did a good job. L-R: Mark Richards, Rita Whitfield, Tony Lyons, Producer Pam Daily, me, Sherry Page, Terry, and a gal whose name I can't remember but she married a TV anchor in Nashville. 

MORE BUSINESSES...

In 1988 I started National Media Marketing, Inc. and was heavily involved in the 900 number business, the only interactive form of communication until the internet came along a few years later. We had over 100 different lines that people called for entertainment and information. We advertising on national networks and magazines. It was a short ride and basically ended in the early 90's soon to be supplanted by the internet. 

At the same time I was Involved in other media ventures including ownership of several radio stations, TV programs, and newspapers. 

In 1993 Mac and I were partners again and started a chain of watch and jewelry stores in casinos in Nevada. We owned what was known as the "World's Largest Watch Store." It got plenty of media attention and the national NBC Today Show broadcast live from our store in the spring and fall-good visuals for their "turn the clocks back and forward" stories. . Bill Geist did a special feature on us for The CBS Evening News and CBS Sunday Morning.

In 2007 I sold out and retired to Tucson, from whence I came. My hobbies include public speaking and creating various websites...of which this is one. Of course, I can't stop starting businesses and my latest is selling watches on the internet...take a look: 
fantasticwatches.com.
I was honored by being inducted into the Arizona Broadcasters Assn Hall of Fame in 2014.

Here I am, The World Famous Watch Man in my Million Dollar Watch Coat with Renee The Watch Girl and Bucky The Watch Dog. What a bunch of hams!