Class photo from Fourth St. School, Geneva, Il, 2nd Grade, 1948-49 School Year.  (4th Street School)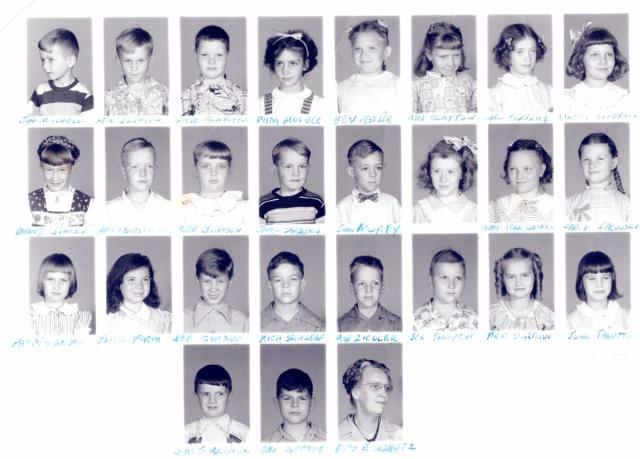 Wow, that was a long time ago!

The kids, left to right:

Top row: John Mitchell, Neil Johnson, Steve Rowbottom, Pamela Molder, Beverly Fessler, Rita Clayton, Carol Townsend, Nanette Anderson.

Second Row: Diane Johnson, Ray Lindstrom, Geraldine Johnson, Jerry Swanson, Tom Morey, Unknown, Nan-Jean Geiken, Carol Jacobson.

Third Row: Pat McClendon, Ellen Forth, Gerry Cundiff, Richard Sunleaf, Ron Zeigler, Jerry Thompson, Peggy Dorman, Joan Talutto.

Bottom Row: Jim Jorgenson, George Clement. Teacher: Miss E. Schutz.: